System solutions – Ballistic industries/Ceramic protective plates
ATM supplies machineries for the production of protective plates made from ceramics. The production plant includes presses, molds, mixers, oven and more.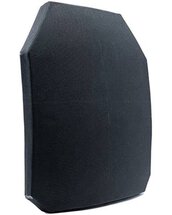 Processing
Line includes following equipment's:
I. Hydraulic Press 1200-25000t with cushion cylinder
II. Molds plate S-M-L-XL
III. Heating Machine for molds oil
IV. Ventilation system
V. Feed bin with servo driver
VI. Mixer for powders
VII. Conveyor- Helezon
VIII. Container for mixed powders
IX. Band Conveyor for output 3m
X. Furnace 1000°C
Furnace for Frittage (sintern)
It is used for frittage of the plates after pressing. The plates should be inserted into the furnace manually. Optional we can offer further equipment's to stack the plates for furnace. (Rack wagon or similar one)
Our customers In the field of defense, they are using our production lines to produce personal protection plates.
Personal Protection
Our customers manufacture armor in single curved and multi curved geometries with innovative thermal processing solutions. Their engineers work to improve ballistic performance, reduce weight, and increase comfort for personal protection with using our presses.
Platform Protection
Our customers manufacture lightweight and superior ballistic performance ceramic components for armor integration. By using new generation materials and advanced production techniques, we develop and produce armor solutions in different sizes and geometries in accordance with land, air, and sea platforms.
ATM Hot forming presses are programmed for heating and cooling cycle according to the Kevlar curring process. So we can achive best Products from Kevlar.